About Small Tube Products
Small Tube Products was founded in Waterbury, CT. in 1947 by two principles, Edward Oliphant and Alex Campbell.  Both were working for the Chase Brass and Copper Company at the time; Ed was in charge of manufacturing in the small diameter tube division, with Alex handling sales.  The two men decided to go into business for themselves, believing that a market existed for niche-type copper and brass alloy products.
Small Tube Products was officially organized in Waterbury on October 3, 1947.  Production began in December of that year in a 16,000 square foot facility.  Initially, the company employed less than 10 people.
By 1957, sales had grown to over $1.5 million.  The company had established itself in four major market areas: air conditioning/refrigeration, automotive (antenna tube, car heaters), housing/baseboard heating, and other miscellaneous application such as pinch-off tubing for television picture tubes.
At this point, Small Tube Products had outgrown its manufacturing space, and in order to have any hope of continued growth, it was decided to move the plant.  A search began for a suitable location, eventually leading to the central Pennsylvania area.  The city of Altoona appeared very attractive for several reasons; first of all, an abundant supply of skilled labor, which had been created by a decline in the railroading industry over the previous five years.  Secondly, Altoona Industrial Development Authority proved instrumental by offering a multitude of financial incentives for the company.  A new, modern manufacturing facility was constructed on a 33-acre site.  Additionally, the Altoona area placed STP in a much more strategic location relative to its customer base and raw material suppliers.  A total of 34 core employees and managers made the move into the 52,000 square foot facility in Altoona.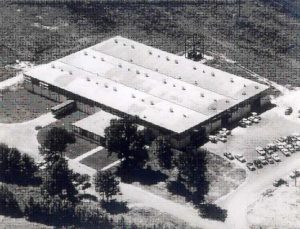 Production in Altoona began in April of 1958.  Sales that year were down due to the move, but still totaled about $1.3 million.  After the move to Altoona, the company's sales improved as an economic recovery was underway.  Shipments in 1960 totaled 1.8 million pounds, and by 1962, sales were over $2.7 million on shipments of 3.5 million pounds.
During the mid 1960's and into the 70's, the company's product line could be found in a multitude of niche applications, and the philosophy of customer service and flexibility became ingrained as part of the Small Tube culture.  The company's focus increasingly concentrated on serving applications which favored high quality, and the name 'Small Tube Products' became a household word in the copper and brass industry, synonymous with 'excellence'.
In 1969, Small Tube Products underwent the first of several ownership changes, as the company was sold to National Distillers and Chemical Corporation.  For the next 15 years, STP would enjoy a beneficial relationship as part of National's Bridgeport Brass division.
By 1980, STP had undergone numerous building additions and was producing over 13 million pounds annually.  The strategy of growth through diversity was, and continues to be, very successful.  The company has been able to "weather the storm" of cyclic business downturns and recession over the years and has come back stronger than ever during expansion periods.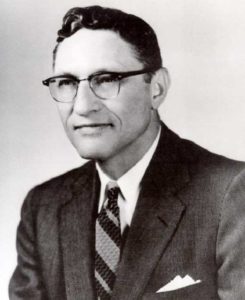 Sadly, 1980 also marked the death of Small Tube Products' founder, Edward Oliphant. He had been involved in the copper and brass industry for over 48 years, and his presence had been instrumental in the formation of STP and its development into the largest copper redraw producer in the United States.
The 1980's continued to be a successful period. New products were developed, particularly for automotive application.  Transmission oil cooler tubing, heater core inlet/outlet pipe, and thermostatic controls contributed to increased sales.  Also, foreign marketing efforts were increased, allowing larger volumes of our material to be shipped overseas into Western Europe and elsewhere.  The high quality aspect of STP's products, along with production efficiencies which had been developed through years of experience by a highly skilled workforce, proved invaluable.  Combined with the attitude of customer service which permeated the organization, the company was able to compete with and displace its competitors on the worldwide scale.
In 1984, another ownership changed occurred.  National Distillers was engaged in a strategy of divestiture of non-core business units, and Small tube Products underwent a leveraged buyout, whereby 30% of the company was purchased by its employees; the remaining interest was bought by Bessemer Securities of New York.
Rapid growth was achieved in the middle and late 1980's through several additional events.  STP acquired a couple of smaller competitors.  A multitude of highly specialized and profitable product lines resulted from these acquisitions, including tubing for "bourdon" pressure gage and musical instrument applications.
A Fabrication Division was started at the Altoona site in 1987 to take advantage of the value-added, highly profitable, customer service philosophy that has driven Small Tube Products throughout its history.  Within a short period of time, STP Fab was growing quickly.  By the end of the decade, STP's sales, which included the Fabrication Division, were about $64 million on shipments of over 21 million pounds.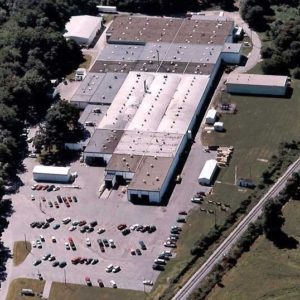 In November of 1994, Small Tube Products was purchased by Wolverine Tube, Inc. and became part of Wolverine Tube's Fabricated Products Group.  Wolverine Tube had been a major supplier of copper alloy raw materials to STP.  Since that merger, STP has been honored to receive numerous Quality Leadership Awards, including the 2000 Plant of the Year for Overall Improvement in Quality, and a Single Crown Award for Outstanding Achievement in Quality and Delivery Performance for 2002.
In February 2008, STP was purchased by 3 Rivers Capital and a former management group led by a past President of STP.  In June 2011, STP was purchased by Quilvest Private Equity.  Most recently, Waybill USA purchased STP in November 2018.
Today, Small Tube Products employs nearly 200 people, sells over $100 million worth of tubing, and has the capacity to ship approximately 26 million pounds annually from a 210,000 square-foot facility on a 33-acre site.  Additionally, Small Tube Products has been recognized by multiple local organizations, including induction into the Blair County Chamber of Commerce Business Hall of Fame in 2001 in recognition of the facility's standards of excellence over the past 50+ years and its dedication to the community in which it operates.  As the premier high speed, precision copper re-drawing facility in the world, Small Tube Products has the following key competencies:
ISO Registration since 1999

26 Million pounds of annual capacity

Exceptional tooling department

Level Wound Coils, Straight lengths and other packages

Fabrication including bending and forming

22 copper alloys and 2 aluminum alloys are available

Over 1100 shape (non-round) tube geometries

Tube Diameters from 0.040″ to 2.625″

Wall Ranges from 0.004" to 0.367"

Cut length tolerance to within +/-0.0075″

Straightening to within 0.003″ per foot in length
Finally, Small Tube Products and its PA State Certified Safety Committee has been recognized several times by the Copper Development Association for its record in employee health and safety and by several major customers for its service and commitment.
From modest beginnings, the Company is well positioned to continue the success that has been achieved through the hard work and dedication of all past and present employees.   The core values that built the company will propel it into the future as it confronts any new challenges that lie ahead.  Because of the commitment of its employees, and the years of experience and knowledge that have been developed, Small Tube Products will remain the world's leading producer of small diameter copper and alloy specialty tubing.